If you suffer from "imposter syndorme" (why would anyone listen to my show?), if you hate the sound of your own voice, if you don't have a large budget for equipment, if fear of what people might think or say about your podcast is stopping your from launching then this message is just for you. Here's why…
I can help you create a great sounding podcast that will position you as an expert in your field. I can help you do this while spending less an Xbox gaming system. I can make sure that you never look stupid.
My podcast about podcasting has been downloaded over 1 million downloads, and has been featured in the "What's Hot" Section of iTunes and been received multiple nominations for podcast awards. I can help you do the same.
And you need to realize, there is a cost to not dealing with this…
The Longer You Wait to Launch, The More Opportunities You Miss
What most people do when lacking the confidence to start podcasting is they listen to podcasts, watch YouTube, read outdated books and outdated articles on the Internet. But for most people, none of that works.
They often think they have to spend large thousands on equipment (you don't).
They quit before they get to episode 8 because their workflow is complicated (I can take the pain out of content gathering).
They miss the daily opportunities to grow your audience the longer you wait.
Much like a recipe, you don't know if the recipe is any good until you cook it. You can read about podcasting for weeks (in some cases YEARS) but won't know if you're any good until you press record. You can learn to podcast by reading about it. You need to take action.
And what happens if you just do nothing?
If you just keep doing what you've been doing? You get frustrated. This hurts your self-confidence which then fuels your imposter syndrome and negative thinking. It snowballs and you eventually give up on your dream of inspiring, entertaining, and educating your audience. Opportunity lost.
How I Discovered the Best Path to Pain Free Podcasting
I've got an answer that works. Here's the story: I started off a shy teenager grocery clerk who got fired for being too shy and not talking to customers (so I completely understand "Imposter syndrome" and not having confidence). A teacher told me to "Act the way you want to be, and some day you will be the way you act." Through the years I've applied this and I know it works. When I started my podcast, there were other "Gurus" in my genre and I was intimidated. I pushed forward and started my podcast, I got guests I thought I'd never get on my show, and a short period later the "Gurus" were asking me to be on their podcasts. I was asked to speak at events because I was seen as the expert in my field.
The road to podcast success had its ups and downs.
I purchased the wrong equipment, and used the wrong software. At first I had "not so great" audio quality.
That's good for you as I can help you avoid the same pitfalls, and keep your money in your wallet.
You can avoid having a drawer full of microphones that you don't use. I've done it for you.
Over the years I've been hired because I knew how to podcast. I've been able to interview people who would never give me the time of day (but did because I had a podcast). I've made money recommending products I use. I've gown a successful consulting business. I served as the Director of Podcasting for the New Media Expo. I got the Director of Podcasting job because the head of the expo asked some experts who to hire  – and everyone he asked listened to my podcast.
It Worked For These People, And It Will Work For You

Six months ago, I barely knew what a podcast was, and no idea how to create or produce one. Ten weeks ago, I launched my podcast, which has since been downloaded over 9,000 times and was named "New and Noteworthy" on iTunes. How did I get from, 'What is a podcast, anyway?' to 'Whoa! Lots of people are listening to my podcast?' Just one answer: Dave Jackson School of Podcasting.
I completely started from scratch. Like I said, I had no clue. I knew nothing about the technology needed to create a podcast other than I knew what a microphone was. But basically, that's it. Dave helped me buy the right equipment, he coached me on how to use it and he also put me in touch with great people who did the artwork and voice-overs. His tips on talking points and sounding natural were absolutely invaluable.
There is just no way – absolutely no way that I could have created Win the Diet War without his help.
So, if you're interested in creating a podcast, or you want to bring an existing podcast to a new level, I highly, highly, highly recommend Dave Jackson and his School of Podcasting.
Dr. Nina Savelle-Rocklin
Win the Diet War Podcast
The podcast is going well. Episode 13 launched today (one a week). I am feeling good about the podcast and am not having any issues at the moment in the tech realm.

Dave thank you for SOP. It supplied all of the missing pieces that I needed to get my podcast started. I had spent six months trying to figure out how to do a podcast before I found you and the School of Podcasting. You made it so doable.
Now that I am past the hard stuff, I love podcasting. It's fun to think of topics. It's fun to interview guests. It's fun to edit. Yes I love editing. Getting better at it ever time too. It's fun to tell people about it. It's just fun. The goal wasn't to have fun. It was to market my political candidate coaching services, which is also happening.
But who doesn't like fun.
Thank you again for all you do. You're caring about people and your caring about podcasting comes through in everything you do.
I hope our paths cross someday as I would like to thank you personally
John Tsarpalas
www.commonwealthy.com
Finally, It's Your Turn
When you join the School of Podcasting, you'll get the key to…
The School of Podcasting:
Sound like a pro without breaking the budget
Boost your confidence by creating content that positively impacts your audience.
Get unbiased feedback from our private Facebook community
Learn how to edit yourself so you never have to worry about sounding stupid
Get your podcast listed (in record time) in the top directories like iTunes, Stitcher, Tunein and more.
Enjoy live "Office Hour" webinars where you can get your podcast questions answered and network with other podcasters.
What can you expert to learn?
Planning Your Podcast
Choosing Your Podcast Name
Choosing the Right Podcast Gear
Recording Your Podcast (using tools like Audacity, Adobe Audition)
Building Your Website (and how to get more Google traffic)
Using WordPress (building pages, posts, using plugins, themes and more)
Publishing Your Podcast (with tutorials on Libsyn, & Blubrry)
How to Podcast LIVE
Communicating and Growing Your Audience (using he best tools)
Promoting Your Podcast (Strategies, Resources, and Tools).
Monetizing Your Podcast (the many ways you can benefit from podcasting including money).
You get immediate access upon signing up and can begin viewing the step-by-step tutorials on your computer, iPad, or Smart Phone. You can learn from anywhere.
If you had me coach you on these hours of topics it would cost you thousands of dollars.
And you are 100% safe to try this out. That's all I'm suggesting. Just try it for 30 days to see if it works for you. If it does, you'll be delighted – and I think that's exactly what's about to happen. If for some reason you're not delighted with the School of Podcasting, then just let me know – and you get all your money back.
It's Decision Time
You have a choice to make: Do what you've been doing (or worse, do nothing at all). You know where that will lead. Frustration, Depression, and Lost Opportunities. Is that really where you want to go? Take a new action, and get a new result. Finally launch a successful podcast into iTunes that impacts an audience on a global scale.
Which do you really want for yourself? Here's what to do now… click on the button below. You will be charged $129 for your first month, and only $9.99 for every month after that. We want you to come from the education, and stay for the community.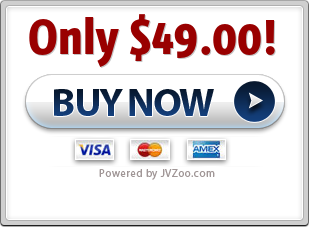 You Audience Awaits