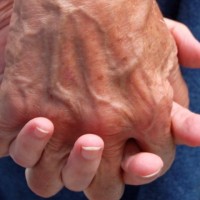 This week we look at some stats from a recent Edison Research where we see that 32 million people listen to 6 podcasts a week (on average). 82 million people listen for 12 hours a week. We also here from Nocturnal from the nocturnal podcast where he explains how he was able to connect with his father (who recently died) because of his podcast.
Podcast: Play in new window | Download | Embed
Subscribe: Google Podcasts | Stitcher | TuneIn | RSS | More
Priceless Podcast Success
Chris from the Nocturnal Podcast started his podcast looking to connect to his audience. His first subscriber was his Dad. Chris shares how his podcast help build a bridge of understanding between Chris and his Dad. Check out his podcast at
Latest Podcast Statistics From Edison Research
139 Million Americans have Smart Phones
Fewer people who are listening to "traditional" radio listen on a traditional radio.
21% of people are streaming audio in their car.
Audio listening continues to increase each year.
53% of Americans (139 Million) own a smart phone.
For all the stats, click here from Edison Research
How To Link Your Podcast To iTunes
Kenn Blanchard asked about linking to his podcast page in iTunes. Here is a quick video.
[leadplayer_vid id="51639FDB54953″]