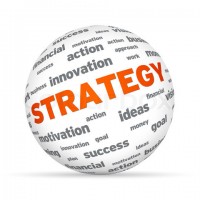 Today we are looking at a shrinking industry to see what locations are growing and why – and then apply that to podcasting.
Start a Podcast in Six Weeks
I will be launching my first live training class called "Start a Podcast in Six Weeks. Here is a very quick outline:
Week 1 – Planning Your Podcast
Week 2 – Podcast Equipment
Week 3 – Recording Your Podcast
Week 4 – Your Podcast Website
Week 5- Publishing Your Podcast into iTunes
Week 6 – Podcast Monetization Techniques
We are only accepting six students. The price is $99. If you were to do this class one on one it would cost you $1200.

Member Spotlight The Computer Tutor Podcast [9:20]
Every Monday morning I tell about a quick computer tip or trick – something that makes you say, "Wow, I did not know that!" I want to make it easy and safe for you to use your computer, and I avoid all the "tech talk". Most of my episodes are less than 10 minutes. You can find this podcast at http://ComputerTutorFlorida.com
What Podcasters Can Learn From Churches Regarding Growing Your Audience [12:54]
Churches are shrinking. Each year Outreach magazine puts out an issue that spotlight those churches that are the fastest growing.
95% of Churches have under 500 members. Depending on what you read, 60% to 71% have less than 100 members. The church I grew up in has 26 members. In Outreach magazine they spotlight churches that are growing while many others are not. What is their secret?
1. They GO into their community. They do NOT wait for people to come to them.
2. They then find out what the biggest needs are in the community. They listen and pool their resources to help meet the need of that community.
So you see that they don't wait, and they are going to their community (not sitting and waiting for people to show up). They then find a need and meet it. This gives the church a purpose. People can SEE the actions they are taking and how they benefit people. This gets both the recipient talking about being helped as well as the person who did the helping.
As Podcasters We Can:
Go into our communities. This can be on facebook twitter, or an actual face to face meetup from meetup.com and find out what the needs of the community are and try to help them.
If you are a business podcaster, think of your customers as your community and find out what their biggest need is. Then see if there is a way to answer those questions in a podcast.
Help Save Podcasting [22:49]
Today we hear a clip from the Patent Podcast about how we can help fight the podcast troll.
Mentioned in this Episode