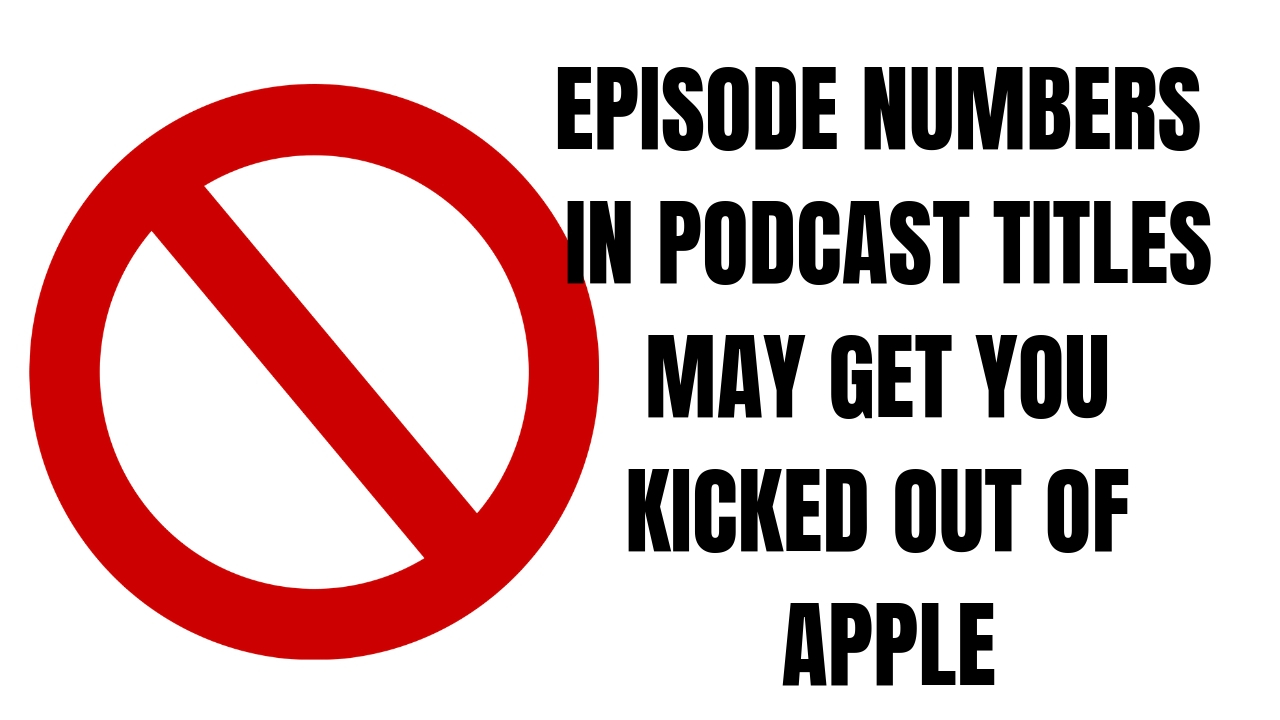 An email went out today from Apple with insights into how they want your "metadata" to be formatted
Dear Podcast Provider,
To improve your experience with Apple Podcasts, we want to share the following information and updates.
Optimize Your Show's Metadata
The metadata of your show is your product packaging. It includes all of the details about your show — such as title, author name, description — that potential listeners will see on Apple Podcasts. High-quality metadata can help your show be discovered and grow your audience, as it ultimately determines whether it appears in relevant user searches.
Conversely, poor-quality podcast metadata may affect new submissions as well as active shows to ensure our platform meets Apple's quality standards.
Here are some things to avoid:
Including placeholder text from your hosting provider. For example, descriptions such as "Podcast by [author name]," "New podcast weblog," "Cover art photo provided by [name]," or "Description goes here."
Verbatim repetition of the title or author name in the description. For example, "The Very Hungry Tourists by Dr. María Sánchez and John Appleseed."
Incorporating irrelevant content or spam. For example, show titles like "The Very Hungry Tourists | Travel | Explore | Learn" or author names like "Dr. María Sánchez, coach and travel enthusiast."
Adding episode numbers in titles. For example, show titles like "The Very Hungry Tourists Episode 01" or episode titles like "01 Broken Heirloom."
These practices could result in your show being rejected or removed from Apple Podcasts.
Here Is How to Quickly Update Your Meta Information Using Libsyn
Common Questions
Where did this come from? 
The originally announced this at WWDC 2017 in April of 2017 see video so we had plenty of notice that this was coming
Do I need to resubmit my show for Apple?
No, but I would recommend going through and removing the above items.
How do I know if I'm in Apple Podcasts?
Go to the Podcasts App, or the iTunes desktop software and search for your show (or your name)
What's a Libsyn?
The oldest, largest podcast media hosting company. Get a free month of hosting at Libsyn.com (it's shot for liberated syndication) by using the coupon code sopfree when you sign up.