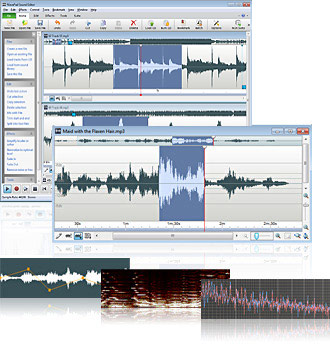 Today I show you two free tools that allow you to listen to your recordings at a quicker speed so you can catch those obvious mistakes without having to listen to the whole podcast again. We also talk about a podcast that is getting over 20,000 downloads a week, a FREE plugin that allows you to sell digital downloads, and we get some feedback on last week's episode.
Podcast: Play in new window | Download | Embed
Subscribe: Google Podcasts | RSS
Editing Out the "Ums" Just Got Easier
Many podcasters use the free podcast recording software Audacity (which we have tutorials on how to use this for members). One feature is the ability to play back your file at a quicker speed. This makes it easy to listen back for mistakes and edit them out. You can go overboard with this. Don't worry about every "um" or "ya know." These are only distracting when repeated over and over. Some other tips for speeding up editing.
1. Hire me to do it for you.
2. When you make a mistake stop talking and leave 10 seconds of silence. This makes it easy to see where you need to edit.
3. Write on a piece of paper what time this happened (if you're not going to leave a space).
You can use the "Play at Speed " button in the upper right hand side of the menu bar. The only thing about this is we are use to using the "regular" green play button. It takes practice to not use the button we are in the habit of using.
The other software (also free) is WavePad from NCH. There is a free version for non commercial use. This is a really powerful software package that makes editing out mistakes a breeze. You can speed the playback under the "control" menu. There is only a Play Fast setting (its not variable). There are a lot of great features in this software. The difference is Audacity speeds up the file, but changes the pitch (so you sound like a chipmunk). Wavepad does not.
The software I use for editing is Sony Sound Forge ($57) which lets you add a variable speed, and you can easily switch back and forth between different speeds. I like Sound Forge as it work together with Sony Music Studio (which is my favorite non free software for those who don't like Audacity).
Other Topics Mentioned On This Show
Selling Digital Downloads with Free WordPress Plugin (see video).
Wired Podcast has 20K downloads a week
Special Thanks to:
Ryan Parker for kicking off the show, and the testimonial.
Fred Castenada from the Struggling Entrepreneur Podcast for the feedback
Mike Russell from Music Radio Creative for the lovely lady singers