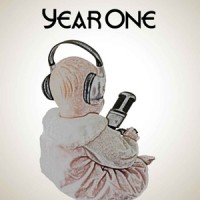 Mail Chimp RSS to Newsletter
Paul Clifford from www.trinitydigitalmedia.com mentions that he uses Mail Chimp (free) to convert his RSS into a newsletter. We had talked about providing a newsletter for your audience so they can consume your content in whatever form they want it in.
New Pricing At the School of Podcasting $39.99 first month $4.99 every Month After
I have removed some of their information at the school of podcasting that not everyone needed (like my book More Podcast Money), and the resource section is now public.
Donovan Adkisson Podcasting Year One
Today we interview Donovan Adkisson who just released the book Podcasting Year One for Kindle (for the record you can read Kindle books on any platform). In this interview we talk with Donovan about his travels through his first year of podcasting. Donovan podcasts in a different style than I do, and if you are looking to podcast "Live" and stream video while you do it check out this book. You can read my full review of the book at my blog.
One advice for podcasters is be sure to read an author's book before they come on your show. It will improve the interview. Check out Donovan's podcast at www.mypodcastingexperience.com
Your Podcast Website Should Have These Items
1. iTunes Link/Button
2. Standard RSS button
3. A player (if you're using PowerPress be sure to use the HTML5 Player)
PowerPress Tip
If you REALLY like the 1 pixel out player (because it can be customized to show different colors). Make your settings, and then capture your screen of the button and use it with the HTML5 player (that's what I'm doing on this website).
Mentioned in this Podcast
Special Mouse Podcast
Ministry Encouragement Podcast