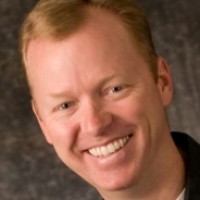 Today we are focusing on creating engaging content that will help you grow your podcast audience. I discovered Erik K Johnson on the New Media Expo blog. I contacted him and he was nice enough to come on the show and discuss creating great content.
Podcast: Play in new window | Download | Embed
Subscribe: Google Podcasts | Stitcher | TuneIn | RSS | More
Member Spotlight Win The Diet War [1:28]
Dr. Nina Savelle-Rocklin is a psychoanalyst and licensed psychotherapist (California License MFC43526) who specializes in helping people stop dieting and start living their best lives. Dr. Nina provides a fresh and new understanding about what triggers bingeing and compulsive overeating.  If you or someone you love has an unhealthy, unhappy relationship to food, she can help! Dr. Nina came to me as a coaching client and professed, "I don't know a thing about audio recording." I worked with her over skype, and she joined the School of Podcasting. She has been listed in iTunes "new and Noteworthy and delivers great content. If you are trying to lose weight, I highly recommend her Win the Diet War podcast.
Podcast Talent Coach Erik K Johnson [4:33]
I discovered Erik on the New Media Expo blog and I really enjoyed his articles and contacted him. YOu can find him at podcasttalentcoach.com and erikkjohnson.com Erik has been topping the charts in Radio since 2000. It's one thing to get to the top, and its another thing to stay there. Erik's station even bumped off a rival that had been winning in the ratings for over 20 years. WOW. Today Erik helps use define great podcast content.
If you're audience isn't responding, then you may not be creating engaging content.
Make sure you are talking to your audience not AT your audience. You should avoid words like "Everybody." Talk like you're talking to one person as that is the way its going to be consumed.
Have a clear idea of your audience. This is sometimes called "Your Avitar."
You have to give to your audience before you can take.
For you to be interesting, you have to be interested.
Start off your story with an engaging setup.
Make "Theater of the mind"
"Chit chat" needs to be relevant to the topic of your show. Have a point and have a purpose.
Trying to connect with Men and Women requires separate strategies.
Your show should be consistent in length. It doesn't depend on what that length is as long as its engaging.
Last 5 in 5
The last 5 podcasts Erik listened to were:
School of Podcasting (this podcast)
Dave Ramsey Show (saving money)
You can find some great cheat sheets at www.podcasttalentcoach.com
Good Content Is Not Easy [33:41]
Rick Mulready produces the Inside Social Media podcast (itunes) and in episode 13 he spoke with a Ash Brown from Coke about their use of social media. Adam reinforces that you can't be too "salesy" in your content and remember that the content is for your audience (not you). He also makes a great point that great content is not cheap (it costs time and/or money to create). Ira Glass creates the iTunes chart topping This American Life (itunes). I checked out an episode that must have taken him weeks. He did investigative reporting on a Superior Judge in Georgia. His podcast raised awareness on the Judge's activity and lead to her stepping down (so podcasting CAN make a difference).
Being Real Helps You Connect [41:13]
In the New Media Show (itunes) Rob Greenlee and Todd Cochran interview Andrew Zarian QFN network on episode 12 where Andrew talks about a friend of his who was pregnant and started a podcast. She ended up getting 1000 downloads and episode. My opinion is that this podcast spotlights the true story of her pregnancy and helps her connect with other pregnant women. We all love a story. It would be interested to tune in each week and see her progress.
Free Tool To Give You Insights into your Audience
swiftype.com is a free WordPress plugin that gives you insight into what your audience is searching for on yoru website. You can even control what shows up when they search. By knowing what they are searching for, you can use this to produce great content that they need. Check it out at www.swiftype.com 
Mentioned In This Podcast
This is your life with Michael Hyatt