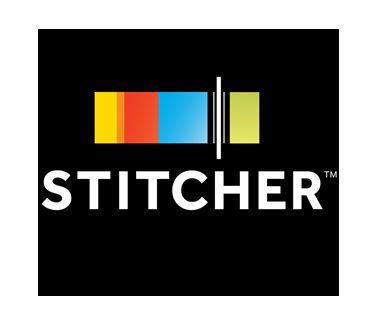 I was interviewed on the Mr Media podcast a few weeks ago and he was mentioning how much he enjoyed using stitcher.com I went over and investigated and I saw where they are building partnerships to get Podcasts into Cars, into wireless systems like Sonos. This got me intrigued. I originally thought they were adding pre-roll advertising to podcasts (they are not, they put a banner at the bottom of their app). The only thing they do to your podcast is convert it to a format that works better via stream.
Stitcher suggests podcasts as I listen to them on my phone. This is like the "people also subscribe to" feature in iTunes. The big difference is I don't have to subscribe to the podcast, wait and download an episode, and the listen. With Stitcher, I can click on the podcast and it starts streaming. Quick, Easy, Fast = cool.
So what is the downside to stitcher? I didn't really see one. It's getting your podcast into a popular podcasting application. It does NOT add to your download, but you can see how many people are listening in their dashboard (so you can add that number to you download for the complete picture). You can see how long someone listened to an episode (which you can't get any place else).
If you want to download the app go to www.stitcher.com/davej and use the registration code davej
If you want to add your podcast to the application you can click here.