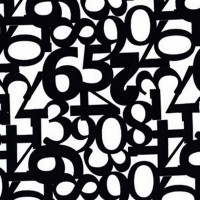 Today we hear how a podcast listener got a job, how Skype's API is sticking around, that TV is looking for talent in podcasts,  we also answer the question, "How many downloads did podcasters download in September 2013, we also listen to the top five podcast in iTunes to see what lessons we can learn.
Authority Engine Podcast Interview [7:00]
I was interviewed by Ben Krueger on the Authority Engine podcast where talk about where podcasting came from and where we think its going (and how I got involved in podcasting in the first place).
Because of My Podcast – Someone Got a Job [1:52]
Today Ben Adam Smith from www.houseplanninghelp.com tells us his podcast actually helped someone get a job. I've always said that podcasting is changing the world one download at a time, and in the case of this now employed person it's absolutely true. Check out Ben Adam Smith and his podcast about Eco Homes, Energy Efficient Homes, Build a Better Home : House Planning Help
Ben also likes the Audio Technica 2100 for podcasting
Is Podcasting the New Testing Ground For TV? [11:05]
An article in the Washington Post pointed out the number of comedians that are getting television shows by producing and connecting with an audience via their podcast.
Nikki Glaser and Sara Schaefer, who turned the rapport they demonstrated on their podcast "You Had to Be There " into "Nikki and Sara Live" on MTV.
Chris Hardwick, who recently launched "@midnight" on Comedy Central, also brought his "Nerdist" podcast to television on BBC America this past spring.
Scott Aukerman brought an absurdist faux talk-show version of his "Comedy Bang Bang" podcast, with band-leading assistance from Reggie Watts, to television viewers.
Marc Maron brought his WTF audience to his television show called "Maron."
In the cases of Aukerman and Maron,  the network just announced that it is bringing the show back Comedy Bang bang for a third season and announced a development deal with the podcast network Earwolf, which Aukerman co-runs. Maron's podcast has been asked to do a season two.
Scott Aukerman also notes that the podcast, which, according to him, has approximately 175,000 "listens" a week, has a larger audience than the television show.)- comedy bang bang
Maron's podcast has 2.5?million to 3?million downloads each month, according to IFC. For the television show — which has an audience of 2?million, when combining live viewership plus a week of playback on DVR. This makes sense as a podcast audience typically consumes time-shifted content.
The head of IFC Jennifer Castera (IFC is the cable channel that has brought on Maron and Aukerman) said about discovering talent from their podcast, "It's cheaper," she jokes. "And it's a better use of time." Development executives listen to podcasts while washing dishes and on their commute. "You can be far more efficient in your discovery of who's great at the craft," she says.
Recording in Skype is Staying [20:13]
Skype will continue with the Desktop API. It was going to be retired in December of 2013. They have changed their mind.
What's A Good Podcast Download Number? [21:20]
According to Rob Walch VP of Podcaster Relations at libsyn.com (the largest podcast media hosting company) in September of 2013 a podcast episode that has been live approximately 30 days averages 141 downloads. If you have over 3400 downloads you are in the top 10%. If you have over 9000 downloads you are in the top 5%. Lastly, if you have over 50,000 downloads per episode (again after having it live for 30 days) you are in the top 1% (this would be the Marc Maron, Adam Corrola, Jay Mohr, etc).
Don't Think That You Shouldn't Export More
I'm making a podcast that is purposely horrible. I am making all the mistakes that podcasters make as a test to see just how many downloads a HORRIBLE podcast can generate. One episode that is nothing more than an intro, and then the sound of a 30 second fart, and then an outro – received 14 downloads.
Don't get hung up on your podcast download stats. I hear listeners of THE FEED asking for an app so they can check their download numbers. Instead of spending tons of time looking at the number of downloads, why not take that time and spend it on developing content that people want to listen to (and the numbers will follow).
I heard about this on the Podcasting 101  show
You can sign up at Libsyn.com and get a free month using the coupon code sopfree.
Listening to the Top Five Podcasts in iTunes [31:31]
I decided to listen to the top five podcasts in iTunes. Here is what I learned.
1. This American Life (the top podcast). Starts off with a pre roll advertising. They don't really explain what the show is about. They also only have one free episode and if you want the rest you have to purchase them.
2. Ted Radio Hour. Also starts off with a pre-roll advertising. It does explain what the podcast is about and has a decent show introduction. The hosts dig a good job of grabbing my attention. Even though this show is from NPR, it seemed more of a conversation than a performance.
3. Philosophize This. This did a nice job of creating an atmosphere of community, and for grabbing my attention and letting me know exactly what the show was going to be about.
4. Radiolab from NYC.  This starts off stating that their bandwidth costs is over $21,000 and asking for donations. Apparently being at the top is expensive (I would use Libsyn.com – with coupon code sopfree, or blubrry.com ). It costs $120,000 a year. Here again you hear the host talk about the community. I do like the laid back approach from this podcast.
5.Welcome to Night Vale. Here again the show starts with pre-roll asking for support. This is kind of an old time Radio program where theater of the mind kicks in. The very weird thing about this podcast is I couldn't find a way to listen to their podcast on their website. The link to their website from iTunes went straight to a donate page. Here you can see the people in this show are performing, not so much talking to the audience but at  the audience.
All of these shows did have album artwork.
Podcast Awards [50:30]
I'm very happy about being nominated for a podcast award this year (and last year). This year I went out of my way to remind people to vote. It was a TON of work. I felt like I was annoying all my friends and family. I'm not sure I will be trying to get nominated last year. It took time away from creating good content to promote my nomination.
Lastly, a post on the internet hinted that the Podcast Awards was slightly skewed to promote podcasts on the Tech Podcast network. Todd Cochrane and everyone at blubrry.com, rawvoice.com and other podcasts entities have been open in the past about any successes or failure as we have all grown together. If you don't like the Podcast Awards format, I highly encourage you to start your own.
Mentioned on This Show