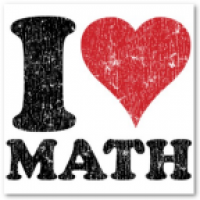 Today's episode is somewhat visual as I discuss how much media hosting you need. Do you need Media hosting? YES.  Watch the video to see how to calculate how much hosting you need.
Here are the numbers I use for this:
64 kbps .53M/minute  (AM Radio Quality)
96 kbps .77M/minute (FM Radio Quality)
128 kbpps = 1M/minute (CD Quality)
Numbers are based on recording a one minute podcast and exporting the audio using those settings. They may not be exact (based on your software), so use them as a reference.
If I do a 20-minute podcast at CD quality, take the number of minutes and multiply it by the factor for that publishing rate.
20 minutes at AM radio quality is 20 X.53 so your file will be approximately 10.6 M
20 minutes at FM radio quality is 20 X.77 so your file will be approximately 15.4 M
20 minutes at CD quality is 20 X 1 so your file will be approximately 20 Megs
If you do one show a week, that is four episodes a month or
1 Episode = 20M = 80 Megs of storage needed per month.
A fifteen-minute podcast at FM radio quality would be:
15 Minutes X .77 = 11.6 Megabytes per episode.
11.6 Megs per episode X 4 Episodes a month = 46.4 Megabytes of Storage needed a month.
The two hosting companies I recommend are Libsyn.com and Bluburry.com
Why I'm Not A Fan of Blog Talk Radio
When you record your voice, you typically set your software to "take a picture" of your voice 44,000 times a second. This is called the sample rate. Blog talk radio uses a sample rate of 11,025. This is 1/4 of the quality. We mention in this episode that in my opinion 64Kbps is AM radio quality (which hardly any podcasters use). Blog Talk Radio publishes at 32kbps, this is HALF the quality of an AM Radio. I did see in their forums, that they may plan to offer higher publishing rates that would offer better quality.
I do like their phone interface, but their website has a TON of advertising, when people download your podcast there is an advertisement inserted at the beginning. When you go to listen to a podcast on their website, you have to sit through a video advertisement before the show starts.
When I watched their tutorial on promoting your podcast, they mentioned twitter and Facebook (which you don't need blog talk radio to use). They do place an advertisement on their website about your podcast (5000 impressions) when you have the "Pro Account" (which is $39.99 a month). For me you could use a free phone interface to take live calls and achieve the same thing. You would:
1. have to have a set time to record your show so people knew when to visit your site to listen.
2. You could use a free service like mixlr.com to stream the audio live.
3. You could use something like Free Conference Calling.com to have people dial in, and mix that audio out of your computer into your mixer (that has your microphone plugged into it), and mute and un mute people to be on the show.
4. Use Twitter and Facebook to promote your show.
5. Take the Recording off of your portable recorder (Like a Roland R-05) and add intro and outro music (or plug your iPod into the mixer and use it to trigger music).
Things Mentioned on the Show
Justin at http://www.justinbvocal.com/