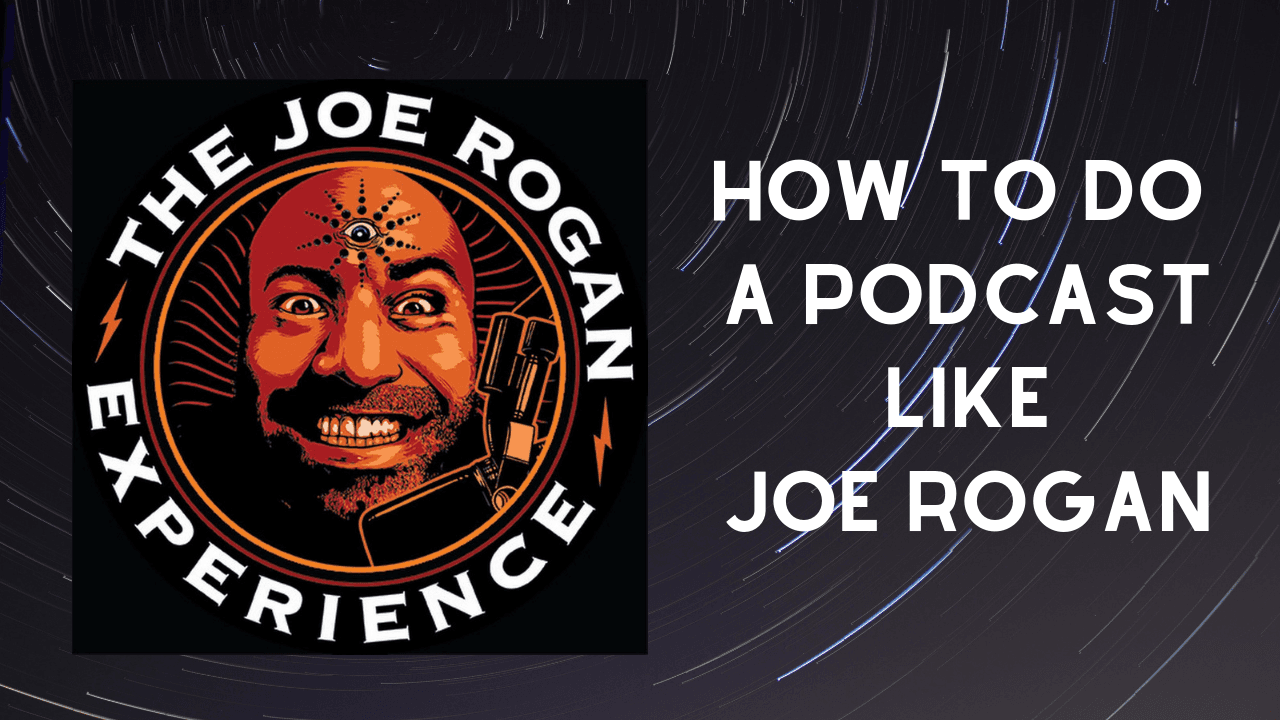 I get the question, "How do I make a podcast like Joe Rogan?" Please let me put my tongue in my cheek and answer this question.
Joe did the following to prepare for his podcast:
1988: Started doing comedy in Boston
1994: Moves to LA six years after to do television (including News Radio)
1997: Start working with the United Fighting Championship (nine years after starting)
2000: Releases first stand up special released (12 years after he started)
2001: Start hosting Feat Factor on TV (NBC)
2003: Takes over hosting The Man Show on Comedy Central
2003: Also involved with Last Comic Standing television show.
2006: Goes back to comedy
2009: Launches his podcast
He Makes it Look So Easy
Watch Joe do an interview and he makes it look easy. He is a very INTENSE listener, and you might think all you have to do is ask some people some questions, but it's just not that easy. There is a lot of prep involved in doing interviews. Joe's background in comedy and working in clubs for years gives him the ability to think on his feet.
Do you have to wait 21 years to start your podcast? No, but if you want someone to consume your content in 20 years and think, "They make it look so easy" you do need to start now. You can help anyone with your message in your head. You can change the world with a recording on your hard drive.
Joe Rogan Experience Podcast Equipment & Studio Setup
Joe uses the Shure SM7B Vocal Microphone (the same microphone Michael Jackson used on Thriller). It's a great microphone.
Joe uses Yellowtec microphone arms (really expensive ) a nice alternative is the Heil PL2t
On the road, Joe has talked about using the Blue Raspberry Mobile USB Microphone
For headphones, Joe uses Sennheiser HD280PRO
So the guests can hear themselves on their headphones Joe uses the Behringer POWERPLAY HA8000
His mixer is the Behringer XENYX X1222USB
To record the episodes he uses a TASCAM DR-100 Portable Digital Recorder
Joe Hosts his podcast on Libsyn.com ( get a free month using the coupon code sopfree )
Joe Rogan Experience Podcast Equipment & Studio Setup On A Budget
Joe uses some great top of the line equipment. Here are some alternatives that will still have you sounding great.
Instead of the Shure SM7B Vocal Microphone use the Electroice RE320 There is a great kit that has the mic, boom arm, and shock mount
I mentioned using Heil PL2t boom arm, an even less expensive (but still quality arm) is the Samson MBA38
Instead of the Blue Raspberry USB Mobile microphone get a Zoom H6 Recorder this is the same price as the Tascam DR-100 but has more options for recording.
Instead of the Sennheiser HD280PRO headphones use the industry standard Sony MDR7506 Headpones
Swap out the Behringer POWERPLAY HA8000 headphone amplifier for the Mackie HM-4 Amplifier
Swap out the Behringer XENYX X1222USB mixer for BEHRINGER, 12 XENYX which allows up to four microphones at a time.
I already mentioned swapping out the recorder and I also recommend Libsyn.com for media hosting
Work With Me
Join the School of Podcasting or let me be your podcast mentor