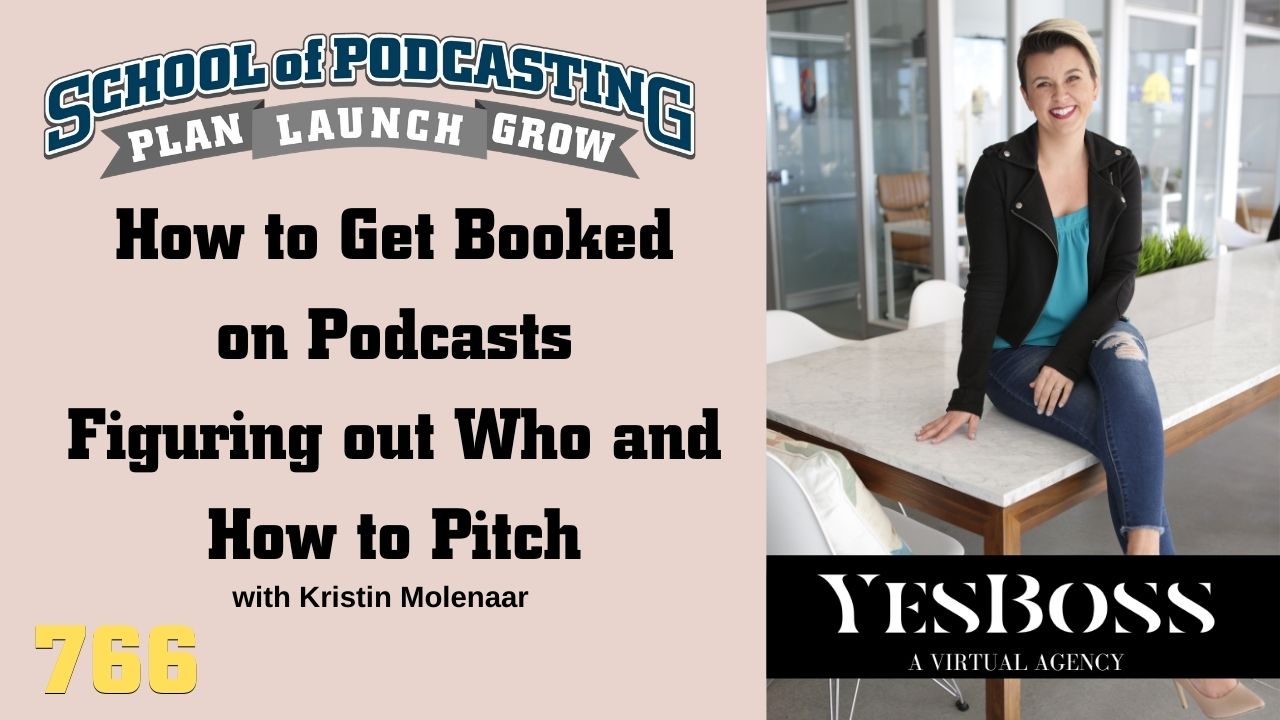 Good Marketing Never Goes Out of Style
I played in a band in the 200's. I can't lie. We were good. We headlined festivals, were on the front page of the entertain section of the local newspaper, packed small clubs. We even opened up for Blue Oyster Cult. We rarely had a weekend off.
It turns out that the strategies I used to get the band gigs can be used to get podcasters booked on shows. Growing an audience hasn't really changed. It's about bringing value, building relationships, and building partnerships.
We use the internet to find other bands in our city and looked to see where they played, and then drop off a promo kit (especially if that band was "meh.").
When we found a band we felt was just as good as us, we become friends. In the event we did have a weekend night off and they were playing we would go to their gig and they would invite us on stage to play a song or two and we would return the favor. When a new club was opened whoever got the first gig there would recommend they hire the other band as well.
Today we are talking about how to get booked on a podcast with Kristin Molenaar of Yes Boss a Virtual Agency that helps people get booked on podcasts. She shares some of her best tips to find the right podcast for you.
Kristin Molenaar's Tips For Getting Booked on Podcasts
There are almost 2 million podcasts. Where do you begin? Find someone in your niche, and use a tool like Podchaser, Podsearch, Google, or any podcast app and search for their interviews. This may lead you to podcasts that would also be interested in interviewing you.
Kristin likes to pitch a show with the question, "Are you open to being pitched."
Another strategy is looking for hashtags
When looking for a show to appear on, look further than the interview. Kristin looks for someone that can be a partner, and develop a long-term strategy.
The True Power of Podcasting
One of the biggest complaints I hear from people that have been a guest on podcasts is "it has never produced any results for me." They will say,
"I've been invited to be a guest on people's podcast. I showed up and I talked about what I knew and it didn't go anywhere. I didn't get any traffic or business from it. It felt like a waste of my time."
This is what Kristin says that people need to remember when they're becoming a podcast guest. The biggest benefit you're going to get out of podcast guesting is the relationship with the podcast host.
I think that there are a lot of false hopes or false narratives around what I'm calling one-hit wonders. I think people think, "If I go after the biggest podcast that I possibly can, it's going to change my business. Here's the thing about being a podcast guest just like every other marketing strategy, just like every other networking strategy, it snowballs on itself.
But you have to treat people, like people. Your job as a podcast guest is to show up and be in service to the objective of the podcast host. You need to show the podcast host, "Hey, I appreciate you allowing me to show up in your space.  I am here to really provide as much benefit as I can to you. I want this to last beyond a recording."
When people come in without that mentality. I think that the benefits are just severely limited.
Being a podcast guest has tons and tons of benefits. But you're just missing out if you're not looking at this as an opportunity to meet really incredible people who are connected to other really incredible people and building a business that you can have fun together. That's what I love about podcasting and I wish more people came into it with that frame of mind because I think out of that we would get better pitches. We would get better research. We would get better conversations. We would get better results on the back end.
Who is Kristin Molenaar?
Kristin is an entrepreneur-enthusiast who lives by the mantra "work less + make more". She enjoys helping entrepreneurs ditch vanity metrics for true, profitable connections. She's the CEO of YesBoss, an agency that helps 2b2 entrepreneurs increase their visibility and credibility through profitable podcast guest features.
Want More Tips On Getting Being a Guest and Booking Guests?
See this episode The Ultimate Guide to Hosting and Guesting Podcast Interviews
Remember there are Two Currencies
If you're thinking all this research, studying, and listening to podcasts to find the right podcasts is going to take time, you're right. You can pay in one of two currencies. You can pay with your time (and do your own research) or use that other form of currency (money) and pay someone like Kristin to do it for you.
Podcast Rewind: The Show Business Show
I appeared on episode 2 of the Show Business Show with Billy and Simon for a marathon session on my book Profit from Your Podcast
Need Help With Your Podcast? Join the School of Podcasting?

Are you afraid of sounding bad (or stupid)?
Worried about buying a bunch of stuff you don't need?
Feeling overwhelmed swimming in a sea of jargon?
Join the School of Podcasting and get access to:
Step by step tutorials
Live group coaching
Private Facebook group filled with
Join worry-free with my 30-day money-back Guarantee
Go to www.schoolofpodcasting.com/join
Timeline
04:29 The Wong Way to Pitch
05:58 Don't I Need to Validate Myself?
08:18 How Do You Research?
11:27 What Makes a Good Pitch?
14:54 What Will the Audience DO With Your Content.
16:40 IT's Not All About You
17:08 The One Sheet
18:31 Avoding Doing the Same Interview
19:51 People Like People Who are Liked By People
21:17 Join the School of Podcasting
22:41 Appearing on BIG Shows
24:17 Partners Not Publicity
26:31 Tools For Doing Research
27:40 Finding Influencers To Follow
28:44 The Biggest Benefit of Podcast Interviews
32:06 Yesboss
33:36 Kristin's First Pitch
35:26 Podcast Guesting Networking on Steroids
36:55 When You Do it Right You Stand Out
38:25 Rehearsing Your Answers?
42:08 Why You Should Say, I Don't Know."
45:05 Podcast Rewind: The Show Business Show
49:05 March Question of the Month