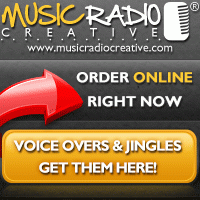 OK, I'm having a really bad day, but talking podcasting always cheers me up. I wanted to bring your attention to the fact that playing major label music in your podcast illegal, and I would definitely NOT have it as part of my intro music. Especially when I can use a service like Music Radio Creative and get it faster for not a whole lot more money.
Jay Mohr's new podcasting network only has buttons for iTunes. This doesn't help people who want to listen on a smart phone.
Mark and Brian's "Mark" launches the Mark and Lynda podcast who are using a NING site. You could do this and use Libsyn to place a podcast on their site.
Mentioned on Today's Show