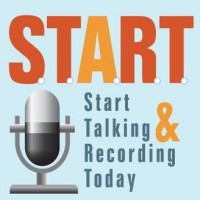 Enough With the Podcast Chit Chat?
Today I went to listen to a new podcast. I was pumped up as it was recommended by another podcaster. It was on the subject of being a better husband. I waited as they did their intro, I waited as they went through their contact information. Then one of the hosts talked about he was going to wrap up the final segment of an exciting story that had been going on for weeks. "Ooh this sounds good," I thought to myself. Then he revealed the story was about finding his car keys. What? I was bummed. So I'm here to ask you, is it just me or do podcasters tend to spend too much time on "Chit chat" at the beginning of their podcasts? Am I in too much of a hurry?
My point has always been to put this stuff toward the end of the podcast (as your loyal audience who listens that far will appreciate it more than a newbie listener). I would love your thoughts in the comments section below.
Podcast: Play in new window | Download | Embed
Subscribe: Google Podcasts | Stitcher | TuneIn | RSS | More
No Real Traffic at Blog Talk Radio and Spreaker
I've been playing with "live streaming" of your podcast. This adds an amount of difficulty to your podcast (or more technology might be a better explanation). My point is Blog Talk Radio makes it sound like just being on the site, you will get an audience. I did a podcast every week and you will see with 33 downloads, that their numbers don't seem to translate into an audience. If I had to choose between Blog Talk Radio and Spreaker, I like Spreaker much more.
Don't Cheap Out of On Video Podcasting Either…
I feel dumb. I explain to people over and over that you don't have to spend thousands of dollars on podcast equipment, but going with the "bottom denominator" is usually not the best strategy. I was looking into getting some lighting for the videos that I put on YouTube. Most of the time these kits are around $400 if not $600 (see kit below on the right). When I found a kit that was $105 I thought "Awesome!" I didn't ask anyone I knew about them (my buddy Ray Ortega has more experience with video). I knew they wouldn't be as sturdy as some of the other more expensive systems, but I planned on setting them up in my office and leaving them. They didn't need to be sturdy.
Well, they showed up with zero instructions. Luckily there was a video on Udemy (where I have a class) about lighting and I could see how to put it together. The stands are VERY cheap. The lighting is made of plastic (thank goodness as the stands might not support them if they were heavier. The hinge at the bottom of the stand is made of plastic, and its broken. This isn't from a rough trip. Everything seemed fine, and the boxes didn't appear to suffer any damage. I think that these are just built as cheap as possible. Once again, you get what you pay for. I'm waiting to hear back from the manufacturer to see if I can get a replacement. In the meantim, I would avoid the ePhoto VL9026s 2000 Watt Lighting Studio Portrait Kit.
Nick Seuberling Start Talking and Recording Today
When Nick started Start Talking and Recording Today there were already at least five podcasts about podcasting. This didn't stop Nick and I'm glad. His show has some of the best interviews of podcasters. I met Nick in Vegas at the New Media Expo, and he is just a great guy. The kind of guy you want to hang out with ya know? I always tell people that your experience and history help make your podcast completely different than other podcasts on the same subject, and Nick is now my poster child for this. He took the experience he had, his love of sports, and combined his influences (ESPN< and others) and combined it into a great interview show about podcasters and podcasting.
Some of Nick's past episodes include:
Podcast Your Passion
Money is No Excuse
No One is Perfect
File Saving Basics
Pros and Cons of Garageband
Check out his podcast at http://startpodcastingnow.com/
Also Mentioned in this Podcast
The Super Secret Podcast for Young Husbands
Podcast: Play in new window | Download | Embed
Subscribe: Google Podcasts | Stitcher | TuneIn | RSS | More