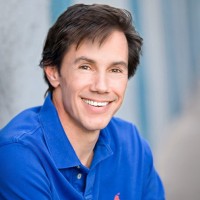 Today we hear from Jason Hartman about how podcasting has had a HUGE effect on his business. You will hear his workflow that allows him to produce 16 different podcasts. We also share some insights into having your podcast on iheartradio (it's not all good) and I explain why you need to keep your wordpress up to date.
iHeart Radio Gets Exclusive Access To Your RSS Feed
Spreaker announced that you could get your podcast on the iheart radio app and web site and I jumped at the chance. I was ecstatic when my podcast was accepted. What I didn't realize is that the RSS feed that spreaker provided goes away wen you are accepted as iheart radio gets exclusive access to that feed. Does this mean you can't submit your podcast to iTunes? No. What it means is that you can't use their feed to go into iTunes (which isn't really a bad thing). Here is what I suggest.
1. Host your own website and use WordPress
2. Control your RSS feed and NEVER let any company or anyone submit your podcast to iTunes "for you."
3. Use a dedicated media host such as Libsyn.com and Blubrry.com (use the coupon code sopfree to get a free month at libsyn.com)
My Plans For the Future of the "Ask the Podcast Coach"
I plan on adding the show to this website with its own separate feed. You can do this easily using the blubrry powerpress plugin. The beauty of this is if I change my mind, I can always move it to a different website later. You can participate with this live show by going to www.schoolofpodcasting.com/live
Why The School of Podcasting Was Down For A Day [8:48]
I was using a premium plugin for automated webinars (ironically i never used the plugin). The developer sent out an email a while ago saying there was a new version available. Since I wasn't using the plugin, I ignored the message. Eventually this lead to the plugin becoming VERY outdated. This left the door open to my site being hacked, and all my pages and posts were deleted. Thankfully the folks at hostgator.com got me back on an running quickly.
Jason Hartman "I don't know how we did business without podcasting" [11:15]
In this episode we hear how Jason Hartman (who became one of the TOP realtors in the US by the age of 19). Jason Created the Creating Wealth show in 2005 and it has become the number one way he promotes his business.
Here are his podcasts:
Creating Wealth
Holistic Survival
The JetSetter Show
The Financial Freedom Report
The AIPIS Show
The Speed of Money Show
The Young Wealth Show
The Heroic Investing Show
The Solomon Success Show
The Speaking of Wealth Show
The American Monetary Association
Jason is able to produce his podcast no matter where he is on the planet. While he was on vacation 35,838 people listened to his show. he can produce his podcast anywhere he has an Internet connection. Before podcasting he also did live seminars that were a lot of work, and we spent almost 250,000 on advertising on local talk radio show. Jason would host a show on a local AM radio show (KRLA). Now he spends very little on advertising as the podcast brings in quality, informed leads to his business.
Now his potential clients call him already already versed in his philosophy and ready to purchase his services. Jason says, "I don't know how to did it the old way." They come to us educated and convinced in advance.
Don't worry about being selfish and give it all away. This earns your audience's trust. You give, give, give, and have that biblical perspective that it will all come back to you.
Jason has had three presidential candidates on his show.
How Jason Produces So Much Content
Jason records his episodes (many of them over skype) and uploads the file to a dropbox where his audio editor mixes in the music, and creates the final mp3 file. Jason does all the recording. He does get lucky where he may be able to use some guests on multiple shows. When outsourcing he uses a three to one rule. He will pay up to three hours of work for a one hour podcast.
Jason also transcribes his podcast to be used on his blog.
He uses Call Recorder to record his Skype calls.
Jason is looking to advertise on podcasts. If you have a podcast that would benefit financially related products, he can be contacted here.
You can find Jason's shows by visiting JasonHartman.com and Hartmanmediagroup.com
Mentioned On This Show
Libsyn.com (use the coupon code sopfree)