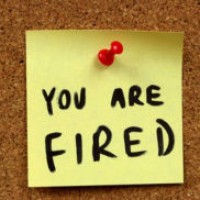 Today I relay a story of someone who was fired from a podcast he helped create. This is why I say you need to set your podcasting expectations IN WRITING when you have more than one host.We also talk about Stitcher (and how their rankings work), and the new Stitcher awards (see how to vote at podcastcirclejerk.com) in addition to the Stitcher awards, there are also the original podcast awards.
Special thanks to Dave Greenwalt of Leanness Lifestyle for the kind words.
He Got Fired From A Podcast He Helped Create
When you have multiple hosts of a podcast, you should get ON PAPER you expectations. This way you know what is expected. This piece of paper could have the answer to the questions like:
1. Who owns the name
2. Who owns the domain
3. How does someone quit (for example if they have a baby)
4.If someone leaves do you have to pull down episodes that they were on?
5. How will you split the money
6. Who is doing what (technical, promotion, content gathering)
7. How often you will podcast
8.What would get someone fired
You hate to plan for the worst, but you also need to plan for success (like how to split the fame and fortune). When you set your podcast expectations, you can put all of that aside and get back to what you wanted to do in the first place: talk about your favorite subject, and create killer content.
Podcast Award Season
There are now two podcasting awards this year. We have the stitcher awards and the podcast awards. You can see my podcast that you can nominate (it would be deeply appreciated). You can see my shows here
Mentioned on the Show
Stitcher Radio. Download the free app and be entered into a chance to win $100 at www.stitcher.com/davej
Last Episode "Should I Read My Podcast?"
Basic Blog Tips Website
Power of Podcasting