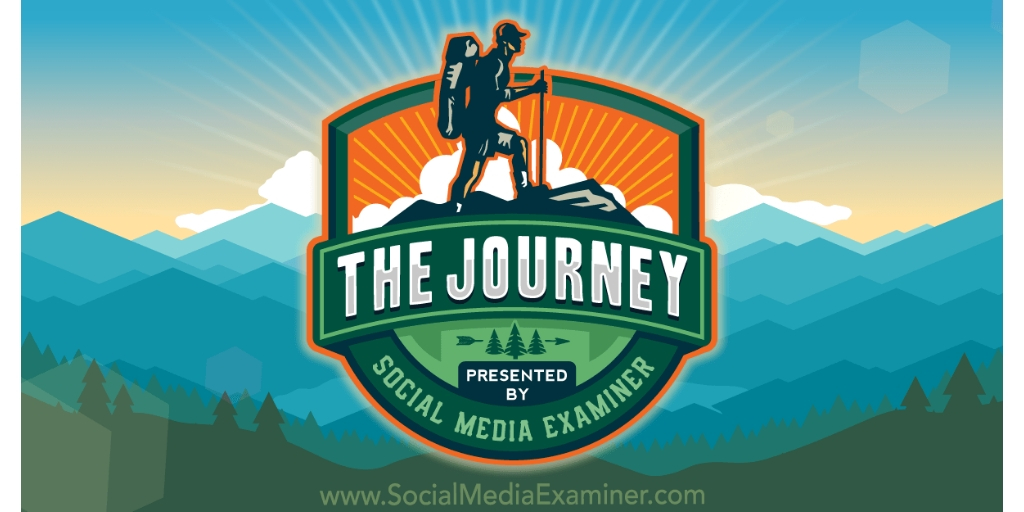 I attended and spoke at Social Media Marketing World last year. It was a "Magical" event filled with thousands of speakers and as is it focused on Marketing, many of the people I met were new to me. It was amazing, and I made some great friends.
Michael Stelzner created a YouTube show called the journey that I'm am binge-watching now like my life depended on it. I'm amazed at how 200% transparent he is as he decides to focus less on the content creators, and more on the marketing teams. He knows this is going to upset some folks, but his goal is to grow his attendance by 50%. That's a huge goal, and not everything they do is working, and yet they put it right there in the show.
I think one of my favorite moments is when Mike is having an issue starting a giant project. He seems overwhelmed by the immense size of the project. His mastermind gets him to do 10 of the thousands) of steps just to get him going. It's a great example of how that first step sometimes is the hardest.
If you want a lesson in storytelling, as well as an ongoing cliffhanger (will they reach their goal?) Check out http://journey.show and start consuming. The episodes are short and informative and entertaining.
For more information on Social Media Marketing World 2019 go to www.schoolofpodcasting.com/smmw