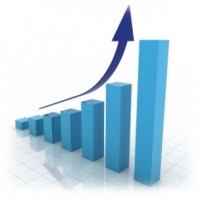 This show originates at www.schoolofpodcasting.com
New Wizzard Media Stats
Podcasting network Wizzard Media today announced that podcast downloads from their network were up by 45% in Q2, compared to 2008.
For the second quarter of 2009, Wizzard Media saw total network podcast download requests of 350,053,574 vs. 241,600,000 download requests in the second quarter of 2008
The company also reported:
The audience consuming podcasts from shows on the Wizzard Media Network grew 41% (5.3 million).
Wizzard Media Network advertising impressions served through its proprietary Alchemy advertising engine grew from 3.9 million in the second quarter of 2008 to 13.7 million in the second quarter of 2009, an increase of 251%.
(this summary from www.podcastingnews.com )
Wordprss 2.8 New Features
Install Plugins from within WordPress – This is a feature and seems to work well. Instead of going to wordpress.org and finding the plugin, downloading it, unzipping it, and then re-uploading it to your website, you can now do all that from within WordPress with just a few clicks.
Install Themes From Within WordPress- This feature didn't work on their website, but apparently, when they moved this featured so you can do it inside your WordPress install, they didn't enhance the search feature. I was not impressed. It's easier when you find a theme, but finding a theme was not any easier.
Macintosh Podcasting Roundtable
Come share your knowledge of podcast tools that are used on Macintosh computers with other Mac users at this FREE Podcast Seminar this Thursday at 9 PM EST. SIGN UP
Ready to start Podcasting?
If you are ready to start podcasting join the school of podcasting and get access to our step by step podcasting tutorials, our podcasting resources, and ME your personal podcast coach and consultant.  JOIN TODAY.