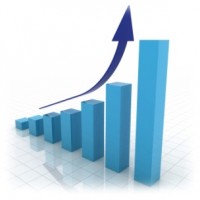 Today I tall about a report that shows that the podcast audience is up 22% from last year. You can read the report HERE. Here are some of the items that caught my eye.
Internet Video. As you probably expected, Internet video consumption exploded last year, with approximately 69 million, or 27% of people, watching online video sometime in the past week. That figure is up from 18% in 2008.
Portable Media Players. More than four in ten people (42%) own an iPod, iPhone, or another kind of portable media/mp3 player, and among the 12 – 44-year-old crowd, that percentage jumps to above 50 percent. The "key radio demographic" of 35-to 54-year-olds are becoming more frequent online radio listeners.
Podcast Audience. Forty-three percent of Americans are aware of podcasts, up from 37% last year. Twenty-two percent of Americans have ever listened to a podcast (up from 18% in 2008), and approximately 27 million (or 11%) have listened to one in the past month (up from 9% last year)
PROMO :   www.weeklywebtools.com
Linking to Other Websites with Media
In working on the Sessions with Slau podcast we linked to some additional audio directly, and it turns out that the first item you link to (assuming its some sort of media) will GO DOWN THE RSS FEED. So, to make a long story short, you should always link to a post (and not the media) if its a podcast.