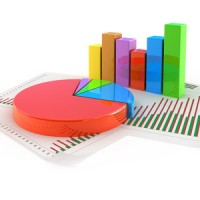 In today's show we talk about podcast media kits. How to make one, what tools to use, and what to do if you're number s are on the low side. We hear about a free software horror story, we hear what five podcass Miss Ilene has been listening to and I talk about the worst audio I've ever heard.
Podcast: Play in new window | Download
Subscribe: Google Podcasts | Stitcher | TuneIn | RSS | More
Because of Podcast – I'm Seen as the Media [1:50]
Brian at the pbnjnetwork.com where he produces the Survival Guide for Christian Men will be attending a promise keepers event as part of the media. He will be doing interviews and hopefully get to chat with some of the speakers. Kevin from the yesmusicpodcast.com is celebrating 100 episodes and says he has been able to:
connect with Yes fans across the globe (including places like Latin America, Australia, Indonesia and Japan!)
interview up-and-coming progressive rock bands
interview book authors and Yes-related website owners
interview a former live member of the band
apply for a press pass for the Yes concert in Birmingham next year (I'll let you know if that comes off!)
be rated one of the top 20 personality podcasts in the UK in the 2012 European Podcast Award
start a side career as a professional podcast producer (launching a new education podcast in September)
Tips On Creating a Media Kit and Getting Demo Equipment [5:53]
If you are looking to demo products on your podcast here are some tips.
Contact the marketing department, not the sales department.
Give them  the ability to stop the review if its bad.
Let your audience know that you didn't buy the equipment (honesty is still the best policy)
Tools I used. You can get great download stats from both Libsyn.com and Blubrry.com.
You can get audience surveys at podtrac.com and blubrry.com (I believe Libsyn has one as well). You can make your own using the Surveys plugin.
When Making a Podcast Media Kit Here are Some Items You Can Include
A description of your podcast
How often you publish
Who Listens (demographics):Age, Gender, Education, Marital Status, Household Income, Number of Children
What do they buy online (so use the tools above to ask those questions of your audience)
Any notable quotes from the press, or from listeners from iTunes
Your rating in iTunes
Total number of downloads (ever, per year, month, episodes, etc).  Libsyn.com and Blubrry.com provide these numbers
Total number of monthly unique visitors to your website.
Total number of RSS subscribers
What sponsorship includes (what type of advertising, where it will be located)
About the host(s)
Lead With an Impressive Number
When I looked at podcast media kits, many people quote the "total number of downloads" which looks impressive and makes a good first impression. You can always wait for the potential sponsor to ask how many downloads per episode that means. Whatever you do, do NOT inflate your numbers. I could say the Feeding My Faith podcast has 4000 downloads (in reality I'm getting about 200 downloads per 20 episodes). It is more impressive to hit people with 4000 downloads than 200. Again, this is NOT false. Its true. The goals it to make a good first impression.
If You're Podcast Doesn't Have Impressive Numbers Then…
If you don't have a large amount of downloads (over 1000, typically over 8000) how do you sell your podcast? You sell the podcasting platform instead.
Explain the power of Podcasting such as:
Edison Research 2010
71% of Podcast listeners visit a sponsors website.
40% purchased a product
37% have used a promotional code
28% have listened to a podcast. Approximately 70 million.
67% of podcast listeners listen in their car
2006 11% Listeners 23% in 2010.
Awareness has doubled since 2006
Check out Edison Research from 2012 and 2011
Remind the potential sponsor of the steps it takes to subscribe to a podcast which shows the audience commitment to the content.
Make sure that whatever contact information you use goes to a email or phone number that is checked.
The Biggest Mistake You Can Make in Podcast Sponsorship
If you inflate your  numbers to a sponsor they will:
Not get the results they were looking for
Not resign another podcast deal with you
Potentially not sign a sponsorship deal with any podcaster
Paint Yourself in the Best Light [29:30]
I saw where ROJS Media was hiring a telemarketer to try and sell advertising on their podcast. When I Googled "ROJS Media" it brought me to the Reach Out Job Search podcast. With this in mind, I'm connecting dots with assumptions here (but in looking at the site I'm 99% sure its the same people).
In looking at their media kit, I see a few things that stand out. In February 2011 they had almost 200 live listeners. In March 2011 that went to 86 and continued downward. Likewise their download numbers have fallen off from 10,000 to 239. I'm not sure this is going to inspire people to sponsor your podcast.
Offer Options
If you offer podcast, email, and website options for sponsorship you can offer a package deal. You can also offer a percentage discount (i.e. 15%) for purchasing multiple episodes.
Last Five in Five wit Miss Ileane
Miss Ileane produces the basic blog tips and http://msileanespeaks.com/
The Feed
Podcast Questions and Answers [40:00]
Bill from ywampodcast.com had an issue with free skype recording software. Check out powergramo.com
Marketing to Men and Women Video is Offensive?
Paypal Donation Widget (update: no longer being maintained)
Mentioned On The Show
Podcast Media Kits