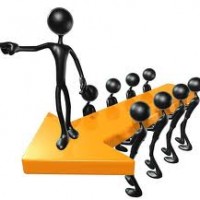 Today I share some insights into how the "podcasters" community is now being able to show social proof (300 members in the Google+ group alone) and influence (Soundation is looking at implementing a solution with their software for podcasters).  We also get to hear a new lavalier microphone, and get a last five in five.
Podcast: Play in new window | Download
Subscribe: Google Podcasts | Stitcher | TuneIn | RSS | More
Soundation For Recording Google Hangouts On Air [4:00]
Today I share how a member of the School of Podcasting heard me talking about Rady Ortega's video on Soundation. Then we found out it could only record up to 10 minutes of a Google Hangout On Air. Because this software company can SEE the size of just the Google+ Podcaster's group, they are looking into a way that podcasters could use their system to record longer than 10 minutes.
Podcasting Will Continue To Attract Services to Make the Process Easier
While Soundation doesn't make it super easy for recording Google hangouts On Air, it is a step in the right direction. As podcasting is growing more and more services like Podcast Fast track and Authority Engine are popping up to help people create podcasts. As podcasting continues to grow we will see more service created to help make podcasting easy to produce and consume.
Podcaster's Round Table "Thankful Podcasters"[13:35]
You can hear on episode 21 of the Podcaster's Roundtable where we talked about what we were thankful for. One is that you get to meet like minded people and connect with them. When you start a podcast, you can become the anchor that all the information filter's through.
Fighting an Invalid RSS Feed[17:37]
There is a feature in the PowerPress plugin that enables you to specify the order of the episodes in iTunes. The bad news is feedvalidator.org doesn't recognize these itunes specific tags and marks it invalid. So if you are using this feature the only way to tell if your feed is valid is to manually subscribe to the podcast and make sure it still works.
Rode Smart Lavaliere – Main Stream Media Isn't All it's Cracked Up To Be[22:00]
Elsie from Elsie's Yoga Class and the Feed podcasts chimes in with a comment from last week's show about having an average of 141 downloads per episode. She mentions that she is recording her call on the Boss Jock Studio app on her phone, and is using the Rode Smart Lavalier microphone. She mentions about moving to "main stream media" podcasters who are moving to that platform:
1. have the personality that is attracting a following
2. Understand the "entertainment system."
3. Getting a "main stream" show means focusing on making money and watching your viewing numbers.
You can learn from the main stream media, but start learning about art of negotiating, creating a media kit,  and getting ready to change your show to meet the needs of the network.
She also mentions that:
1. You have to Hustle – bust your butt. People who are getting opportunities from their podcast are not sitting on the couch waiting for opportunity to knock on their door.
2. Main stream media will strip you of control of your show.
[easyazon-block asin="B00BHN05H2″ align="none"]
Last Five in Five from Ryan K Parker[37:36]
Ryan Park of the Food Craftsman podcast share the last five episodes he listened to.  You can find out more at The Food Craftsmen: Celebrating the People Behind America's Handcrafted, Gourmet Food Business Movement, & Their Recipes.
5. This is Your Life –
The Dumas Effect – Prequel on Podcaster's Studio [40:43]
Steve Stewart penned a great article on what people are calling "the Dumas Effect." Where people see the Success of John Lee Dumas and his show Entrepreneur on fire, and decide to "do what John did" (and expect the same staggering success. We will be discussing this in a future episode of the Podcaster's Roundtable. This reminds me of the 80's where a unique band would appear and become popular. This would be followed by 5-7 bands who looked and sounded just like them. However, because they did not have the originality, personality, or talent, they often fell flat.
While we can learn a lot from John's dedication, his ability to plan ahead, his commitment, and his passion. I own the exact same guitar as Angus young from AC/DC but that doesn't make me Angus young.
Instead bring your personality, and your UNIQUE selling position that you will being to your podcast.
We will be discussing this WITH John Lee Dumas on a future episode of the Podcaster's Studio. Follow me at @learntopodcast and I'll announce the time when it is selected.
Why I Love Podcasting – Making the Connection [48:49]
I saw the movie the Delivery Man with Vince Vaughn, and in the movie at one point he points at one of his children and says, "That's my DNA!" as he watches his son score in the NBA.
While I can't take credit for the talent of the people who come to the School of Podcasting, there is a part of me that goes, "That's my DNA!"
It talks about the connection that only a parent can understand (connecting with their kids) I have no frame of reference. I have no children (only three wonderful step children). So as I am watching this movie and I see the effect and influence ONE PERSON can have it came to me. THIS IS WHY I LOVE PODCASTING. YOU a person on your own, can significantly effect other people in a positive way.
There are times when I feel like a parent. In the same way that I would tell a child to stay away from the hot stove to protect them. I tell people to stay away from services like Blog Talk Radio.
When there are tons of people stating things like "there is no money in podcasting" and I read the article that shows how to spend $2000 on equipment (when you can get started with $100, if not $35). I want to protect you from the people who are giving really, really bad podcasting advice.
Podcast: Play in new window | Download
Subscribe: Google Podcasts | Stitcher | TuneIn | RSS | More
Mentioned on This Show
Boss Jock Studio Software for creating a podcast on an iPhone
Start Talking and Recording Today with Nick.
Podcaster's Paradise – Learn to podcast from John Lee Dumas