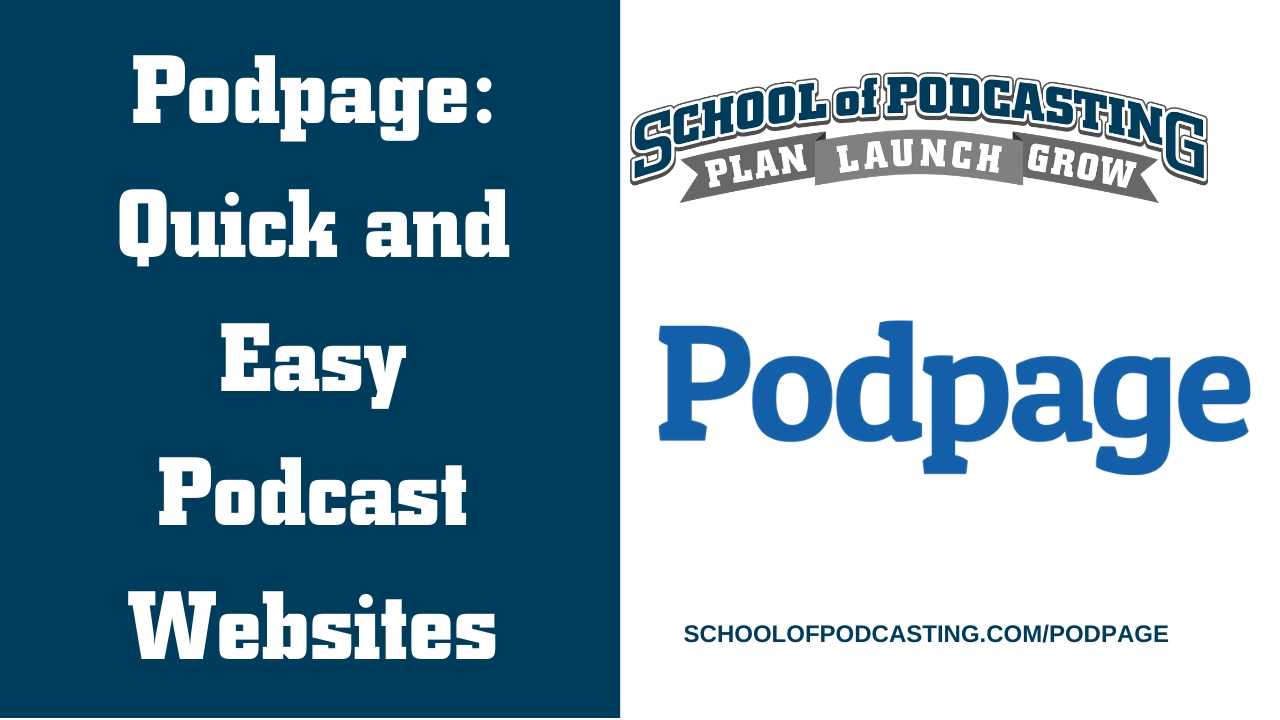 If you hate WordPress but want something a little more powerful than the built-in website that comes with your media host then you might want to check out Podpage. Today I interview the create Brenden Mulligan
Learn Podpage for Free
Sign up at www.schoolofpodcasting.com/learnpodpage
Want to play with it for free? Check out www.schoolofpodcasting.com/podpage
Question of the Month: Who Is Your Dream Guest?
03:10 Scott Johnson
Scott would love to find Genesis from the Carbonaro Effect (see video )
05:15 Jim Collison
Jim would love to interview Barack Obama (you may have heard of him)
06:04 Jill and Chris
would love to interview Angie and Trevor from the marathon Training Academy
07:30 Kris and Kristine
Kristine would love to interview Brenee Brown, and Kris wants to interview Me (SURE!)
10:03 Dave Jackson
I would love to interview Adam Curry (one of the men that invented podcasting) who does the No Agenda Show (He did an interview on Podcast Legends and Joe Rogan)
Profit From Your Podcast Now Available for Pre-Order
Dave's new book "Profit from Your Podcast" is now available for Pre-Order. He is looking to get as much word out about it as possible. If you think I'd be a good guest for your show, I'd love to be on your show and help promote my appearance.
Sponsor: Focusrite
* Scarlett, now in its 3rd Generation, is the world's best-selling USB interface range with over 3 million units sold worldwide
* Choose from 6 different interfaces with 1, 4, or 8 microphone inputs depending on the number of hosts and guests on your show
* Superior sound quality makes sure you sound your best
* Works with the recording software you're already using
* Works with any type of XLR microphone
* Loopback on select units allows you to record Skype or Zoom calls directly into your recording software with no workarounds
* New unique Air feature adds brightness and presence to your voice
Check out the interface selector tool that helps you pick the right model for you at their website.
Ready to Start Your Podcast?
You can join the School of Podcasting on a Monthly, Yearly, or a Three-Month Mentoring Program. If you need feedback on your show sign up for a Podcast Review
Join worry-free as there is a 30-day MOney-back Guarantee.