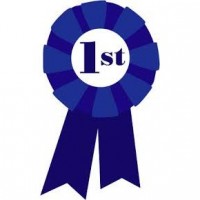 Today I ask a very hard question: What is your favorite podcast. If you could only choose ONE. What would it be, and why. We hear how companies are getting more leads from their podcast (good, solid leads), and we get some updates from Stitcher, Mixlr, music licensing and more.
Because of My Podcast We Are Getting 5 to 10 More Leads… [1:45]
Podcast: Play in new window | Download | Embed
Subscribe: Google Podcasts | Stitcher | TuneIn | RSS | More
Jim Collison of theaverageguy.tv who does work for Gallup explains how his company is getting 5 to 10 more leads per episode when they produce a show (they are also getting 500 people LIVE to listen). You find it at http://coaching.gallup.com/
What Is Your Favorite Podcast? (And you can only chose one) [5:22]
If you were on a island by yourself and you could only subscribe to ONE podcast (no "ties") what is your favorite podcast? Let me know and we will reveal the results in December. So let me know
The name of the podcast
What is it about
Where can I find it?
Why is it your favorite podcast?
Be sure to lets us know who you are and if you have a podcast where we can find you.
If you want to tell us which podcasts "were in the running" that's fine, but we only the details from the ONE podcast (it's harder than you think).
International Association of Internet Broadcasting Spotlight [14:00]
I was interviewed on the IAIB Network Spotlight show and I was talking about the early days of podcasting, how to make money with your podcast, different microphones, and the future of podcasting. You can find that at many other shows at gfqnetwork.com
Stitcher News [17:55]
Stitcher is now the #1 platform on the Android platform and on iOs (second to Apple's podcasts app).
They have 12 million people using their app and over 20,000 shows to listen to on their platform.
They now have the ability to stream or "Save for later" option.
They have plugins for chrome and for firefox so you can control your player from your browser.
You can promote single episodes now by clicking on the "promote" button and then send links to episodes, or put a player on your website.
Podcast Charts and Awards
I've had a podcast directory and I've had a podcast that involved voting and was AMAZED and how hard people worked to cheat a system (when there wasn't even a pay off). If you are interested in starting any kind of websites that has voting and isn't hackable. If you want to create a new "podcast award" please let me know.
Top Podcasts
Michael was amazed that so many of the very top podcasts started off asking for money. It turns out that podcasts that achieve a certain level of success will not be able to use the same account type as an independent podcaster (both Libsyn.com and Blubrry.com have items in their terms of service).
Your Podcast Questions Answered: [26:12]
How To Turn Show Notes into a PDF?
Andrew from photobizx.com Asked how you turn show notes into a PDF. I am using microsoft word, but you can also use a Google Doc and then save it (download it ) as a pdf. I've also used transcribeme.com in the past.
Update on Licensing Music in Your Podcast [30:10]
I explain how I've been offered a contract to play ONE Song as my theme song, but they want .05 per download (about 60 dollars per show).
Why Not Use a Lavalier Microphone All The Time [34:24]
Last week we mentioned a new lavalier microphone that sounded very clear. So why not use those all the time (especially for video). For me, I do very little video so I'm more interested in sounding better than looking better. Even when I'm on the Podcaster's Roundtable Podcast, I use my typical microphone (even though it takes up part of the video screen). I would bet that we get more downloads of the audio file than we do the video. Audio-Technica ATR-3350 Lavalier Omnidirectional Condenser Microphone
 is the microphone I mentioned.
Mixlr Beta Review [40:10]
I've been playing with mixlr.com and their new beta software. Keep in mind this is BETA software. I love the fact that you can now mix in more than one input (so the software acts as a "mixer"). You can also load sounds/songs to play. It looks pretty cool.
The one thing that needs fixed is the lights that represent the levels have no color so you have no idea when you are close to peaking. I like this service better then Spreakr.com at the moment as I keep having issues with Spreakr.com
Keep in mind I DO NOT RECOMMEND podcasting LIVE when you first start out. If you've been podcasting for six months, then you might want to consider it. Realize that a very, very small percentage of your audience will actually consume your episode live.
Podcast: Play in new window | Download | Embed
Subscribe: Google Podcasts | Stitcher | TuneIn | RSS | More