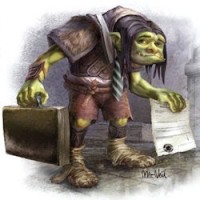 Today I talk about the fact that when you voice your opinion in a public manner, not everyone will appreciate it. Likewise, there will be people who love every word that comes out of your mouth. In the same way that you are not as good as the person who loves every syllable, you are not as bad as the person who wishes you would just quit podcasting all together.
You need to commit to making the best content you can, and know at the end of the day that is all you can do. In the end you are not going to please everybody.
As a musician, I have always felt I'm not as good a guitar as my "biggest fan" says I am, and I am nowhere near as bad as my biggest critic says I am.
YOU make your podcast unique. If you do a music podcast, it is your musical taste that helps choose the music. If you do a talk show, it is your opinion that helps shape what topics you talk about. YOU are the producer, the editor, the writer, etc. This is what makes everyone's podcasts unique, and what makes your podcast great. However, you need to know it won't be great to everyone.
Amazon S3 Report – Moving From Amazon S3 to Another Host

I had spoken this in the past, and how my monthly bills for Amazon S3 had goner over $40 a month (USD). Well I concluded my experiment with Amazon was finished, but now I needed to move 107 episodes over to Libsyn.com This could ha've been a huge time killer, but in the end I found some great free tools to take this task that could have taken days, and instead finished it in a few minutes. If you find yourself in the predicament, purchase this report for $4.95. If you are a member of the School of Podcasting it is free.
Price $4.95
Pages 10
Hours Saved: Several