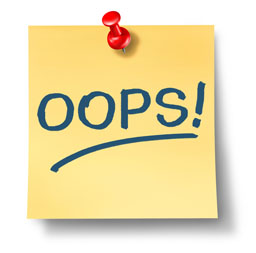 Today we focus on tools and insights into creating a digital product to sell to those you connect with on your podcast. I never advise someone to get into podcasting for the money. You make money from the relationship you form with your audience, and that takes time. If you do have an audience, today I share insights into how I created and sold my book More Podcast Money (and what I will use to create and sell future books).
Podcast: Play in new window | Download | Embed
Subscribe: Google Podcasts | Stitcher | TuneIn | RSS | More
Because of My Podcast… [1:55]
Mario Zamarron hosts the 210 Local Music Podcast (website). It's a podcast dedicated to focusing on the local San Antonio Texas music scene. Because of his podcast:
He has been able to attend events as part of the media
He was able to rally his audience to fund an impressive Toys for Tots campaign featuring a concert of local musicians.
Been selected to judge competitions
He won contests by leveraging his social media
Last 5 in 5 with Phil Olson [5:00]
This segment features Phil Olson of the Virtual Pizza Podcast (website) where explains the last five podcasts he listened to.
4. We're Alive  (A Zombie Drama – interesting this has spawned a fancast as well).
5. Friday Night Comedy Podcast.
You can contact Dave and leave your last 5 in 5. All you do is list the last five podcasts you listened to, tell us what the show is about (and the website address) and do it under five. Be sure to tell us about your podcast and where we can find it as well.
You Podcast Questions Answered [8:00]
Libsyn 4 is Coming February 10 What Do I Do?
Watch some tutorials and smile.
This is basically a face lift and a restructuring of their back end to position themselves to launch new features in the future.
I'm Overwhelmed By All the Steps to Start a Podcast – Help I'm Not a Technical Person
It's OK. You can do this. If you can upload a picture to Facebook you can upload audio to Libsyn.com. If you can press record on a VCR/DVR you can press record on Audacity. If you the ability to make a mouse go where you want it, you have the skills to podcast. You do need to be able to talk, and understand that everyone hates the sound of their voice when they first hear it.
Don't focus on the website yet if you don't have an episode. While you need to have a clear target of where you want to end up, once you define that, take it baby steps at a time.
Go your name and website address picked out? Good, now let's talk gear.
Got your gear ordered? Great. Now let's talk about plugging it in.
Baby steps. You can do this. Don't get intimidated by all the steps you have to take. Instead be inspired by the steps you have taken.
My Amazon Associates Account Got Closed – How To Avoid This [16:30]
 I was horrified to login to my Amazon Associates account only to find it had been closed. I love the Amazon Associates program as it allows me to make money with my podcast. I make over $100 last month by referring people to Amazon. Your audience doesn't pay anything extra, and you earn a commission by referring people through a link that shows amazon it came from you.
The culprit was I use a WordPress plugin called pretty link. I accidentally used a linking method called Pretty Bar which uses what's called an iFrame. We won't get into the technical details, but just know that by doing this you are breaking the rules at Amazon. The other thing that lead to this was I signed up to be an Amazon Associate back in the 90's using a hotmail account that I haven't used in years. I still use it to login, but I never check that email address. Consequently, when Amazon alerted me that I had broken the rules (three times) I "ignored" them as I wasn't checking that account. Consequently, they closed my account.
I was completely blown away at how helpful the Amazon Associates support staff was (Russel in particular). He worked with me to identify exactly what I had done wrong. Once we figured out what it was, I fixed the link and Russel verified that it was no longer using an illegal linking strategy. That was great. If you have any questions about the affiliate program, be sure to contact their technical support. I was really blown away. The bad news is my account still has to be reviewed before having it turned back on. Hopefully this will happen sooner than later. My Amazon links still work, they just don't result in commissions.
A Great Way to Create Amazon Links
You can create a sub domain in your cpanel and have it redirect something like amazon.yoursite.com to amazon.com
Now if someone wants to go to amazon.com they may see amazon.yoursite.com get filled in and click on it.
We discussed this on the Ask the Podcast Coach Show on Saturday.
Tools For Making Money With Your Podcast – How I Wrote a Book[24:25]
I published the book More Podcast Money last May. Since then I've made around $365 in sales. I spent around $375 to have it proof read and to have a book cover designed. I produced it in Microsoft Word and then saved it as a certain form of HTML (which you can do in Word). I'm working on a book called, "Planning Your Podcast" and I recently heard over and over about a program called Scrivener. I purchased it ($45), and it's awesome and it will make creating future books super easy. You can create your topics in an outline form, and then just expand on each topic. It publishes your book in tons of formats (pdf, and epub).
The Ultimate Podcast Guide Book Review [29:05]
I've read about every book there is on podcasting. I've read some good ones, and I've read a lot of bad ones. I can tell pretty easy by turning to their section on gear and microphones. If the book says "Get a Blue Snowball, or Yeti" I feel the author has lost credibility (those are both condensor microphones that pick up a lot of room noise). When I purchased the Ultimate Podcasting Guide I was curious to see what Keith and Chemda from Keith and the Girl had shared. I was pleasantly surprised. This isn't to say I expected bad things, but after ready to many bad books you get a bit jaded.
Keith and Chemda provide super down to earth advice that is practical, smart, and based in years of experience. Their section on defining your topic had me shouting "Amen!" Their section on interviews was one filled with more usable advice than I've received solely focused on the art of interviews. I loved their section on helping you decide how your show was going to be different. I often have a hard time finishing books, and I had a hard time putting this one down.
The book sells for $39. There are also training packages that you can purchase along with the book. There is a $99 version and a $199. The larger the package the more tutorials and interviews with experts you receive. While I realize that these packages are "competition" to the School of Podcasting, I would have no problem saying this is money well spent (for the record I can only speak of the book – I didn't purchase the additional materials).
Save 10% with offer code SCHOOL (I'm not sure if its case sensitive) when your purchase at www.ultimatepodcastingguide.com
Gumroad A Great Way to Sell Digital Products Without Using Paypal [33:51]
I discovered Gumroad when I purchased Keith and the Girl's book. Here is the details on this service that makes it super easy to sell digital products.
"We don't charge any additional monthly, hosting, or setup fees. Everything is covered: including file hosting, file downloads, payment processing, payout deposits, customer support, analytics. We even cover dispute fees, which are regularly $15 and above with other payment services.
For example, if you sell a digital video for $10, you'll make $9.25 — inclusive of everything."
They are all about creating the best experience for the shopper while giving the creator absolute control over the process. One key thing that I like about their service is
YOU DON'T HAVE TO SEND THE CUSTOMER TO THEIR WEBSITE TO FINISH THE TRANSACTION – COOL.
You can also use them to sell physical products, and you can use them for pre-orders.
Check it out www.gumroad.com
Common Mistakes That Podcasters Make That Are Super Easy to Fix and Avoid [37:32]
No RSS Feed on their site
Not listed in directories. See www.podcast411.com
Don't check your contact information to make sure it works and you receive messages.
Don't subscribe to your own podcast
Tag your ID3 file before uploading it to their media host.
Make people look for items on their website -Send a direct link – especially to past guests.
Don't listen to your entire file. You also should listen to your show (preferably a week or so later) as a "listener."
Lack of show notes
Typos (oh so guilty of this one).
25 minutes of material for an hour show. There is no such thing as too long, only too boring. When you are done with your material, press the STOP button.
No About Page. This is one of the most visited pages on my website. Write something to inspire people to listen and subscribe. Check out Michael Hyatt's book Platform for help with this.
No Direction when recording your show. This is known as "Winging it."
Podcast: Play in new window | Download | Embed
Subscribe: Google Podcasts | Stitcher | TuneIn | RSS | More
 Mentioned in this Show
Podertainment Digital Podcasting Magazine
Join the School of Podcasting
You can join the School of podcasting and avoid all mistakes and headaches of starting a podcast. Join for the education and stay for the community.