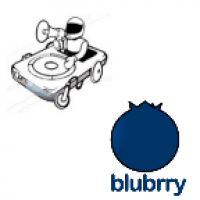 Today I break out my role as "King of Analogies" and explain to you the differences between the Internet address, and your home address. I also help you avoid some of those common pitfalls of iTunes. I get a lot of people that say "My mp3 doesn't have a picture" and today I explain why. I hope you find it helpful. I also explain why i'ts good to have a blog at your website to help you get the attention of Google, but iTunes is a "fussy eater" and doesn't like a blog post unless it has some sort of media (audio, video, or pdf).
I Have Been Crowned a Digital Mentor
I was interviewed on Ray Ortega's podcast about Podcasting called "The Podcaster's Studio" and I had a great time talking about how I got started with podcasting, why some of my early podcasts failed, and what equipment I use. Ray is one of the nicest guys on the planet, and I love his podcast because we both get to the point. Check out the interview at Ray's Site. Apparently this is part I. thanks so much to Ray for having me on. If you'd like to have me on your podcast, I would love to talk podcasting, or my book More Podcast Money, with anyone.
 Why I Use a Portable Recorder
I was recording using a Blue Icicledirectly into my computer and intro Adobe Audition, and my computer crashed. I don't think it matters if you're using Audacity (free) or Adobe Audition ($330) if you record directly into your computer you will eventually lose an episode. This is why is use an Roland R-05. If you are looking to just get the recording off your computer, the Zoom H1 would work.
Your Podcast an iTunes
iTunes only recognizes blog posts with media (audio, video, pdf). When you create your website you have one RSS feed that has every type of posting (blog/text, or podcast with media). iTunes still acknowledges your blog (non media) posts but it doesn't display them in iTunes. If you have 10 items in your feed, and you create 10 blog posts, iTunes will appear to have no episodes listed. The key is to create a category for Podcasts, and take that feed and submit it to iTunes (via feedburner, or using Powerpress plugin). Then you can blog all you want (text only no media posts) and it won't effect your iTunes listings as it will only see those items with media.
iTunes Details of Your Podcast
There are two places that iTunes displays information about your podcast. These are entered typically in one of two places. These are feedburner.com, or using the Powerpress plugin. This then takes your RSS feed from your website and adds "special" itunes information. When you submit your feed to iTunes it creates a listing for you in the iTunes directory. This includes your album art, description, etc. This has nothing to do with your media, and only applies to your listing in iTunes.
The other place that people notice information in iTunes is when you play your media in iTunes (or your phone, or iPod, etc), and there is no artwork displayed. Many people feel that they entered iTunes information (which we just said is only for your listing and has nothing to do with your media). You need to add ID3 tags to your media before uploading it to your media host. If you don't when people listen/watch it, it won't display any album art.
Web Hosting Explained
The address on your street points to a plot of land. On the Internet, your address (schoolofpodcasting.com) can be pointed to any hosting (plot of land). When you order Hosting, this is your plot of land. You build your house out of wood, well you build your website (on the plot of land that is your website hosting) out of a free software called WordPress. Then you direct your website address to go to your hosting (where people see your website).  The domain name costs about $10 a year, and hosting is around $7 a month (save 20% off using the coupon SPRING at schoolofpodcasting.com/hosting
Media Hosting
While your website host may claim to have unlimited bandwidth, when you throw podcasting into the mix, you will probably find a spot in their terms of service that prohibits file sharing. With this in mind you need a media host. I talk about four media hosting companies.
Amazon S3: Sounds cheap until you get some episodes under your belt. If you get popular, it can get expensive. I ended up with $43 media hosting bills. No thanks.
Podbean: I have two issues with them. First, they prohibit you from promoting third-party items on your show (so if you get a sponsor, or find an affiliate program that fits your audience – for more info so morepodcastmoney.com) . Second, I can find out who runs the company, or where they are located. This is not the case with blubrry.com and Libsyn.
Blubrry VS Libsyn.
My goal was to compare apples to apples.
Same: Podcasting companies started by podcasters. They have great service, great stats, can add iTunes tags if needed.They both will help you find advertising.
250 Meg packages: These allow you to upload 250 megs of episodes a month. the Blubrry plan is $20. The Libsyn plan is $15. The blubrry plan allows you to have stats inside WordPress, allows you to upload directly from WordPress, and will add your ID3 tags for you. Libsyn is $5 cheaper.
$20 Packages: If you spend $20 a month at blubrry you get 250 Megs that I mentioned earlier. With Libsyn if you spend $20 a month, you get 450 megs and a personalized Smart Phone App (iPod and Android). If you want your own Smartphone app, this is by far the easiest way to get one.
Bottom line: Blubrry is slightly easier to use as everything is done within WordPress (for the record this does not mean Libsyn is "hard" it requires you to copy and paste some info), but its more expensive. When I have a "technologically challenged" person (who isn't interested in giving away bonus content, or selling a Smart Phone App) I might recommend the blubrry package. If your on a budget and watching every penny, Libsyn is a great choice. In both cases you need to login to your account (even with Blubrry) to have proper labels on your stats.