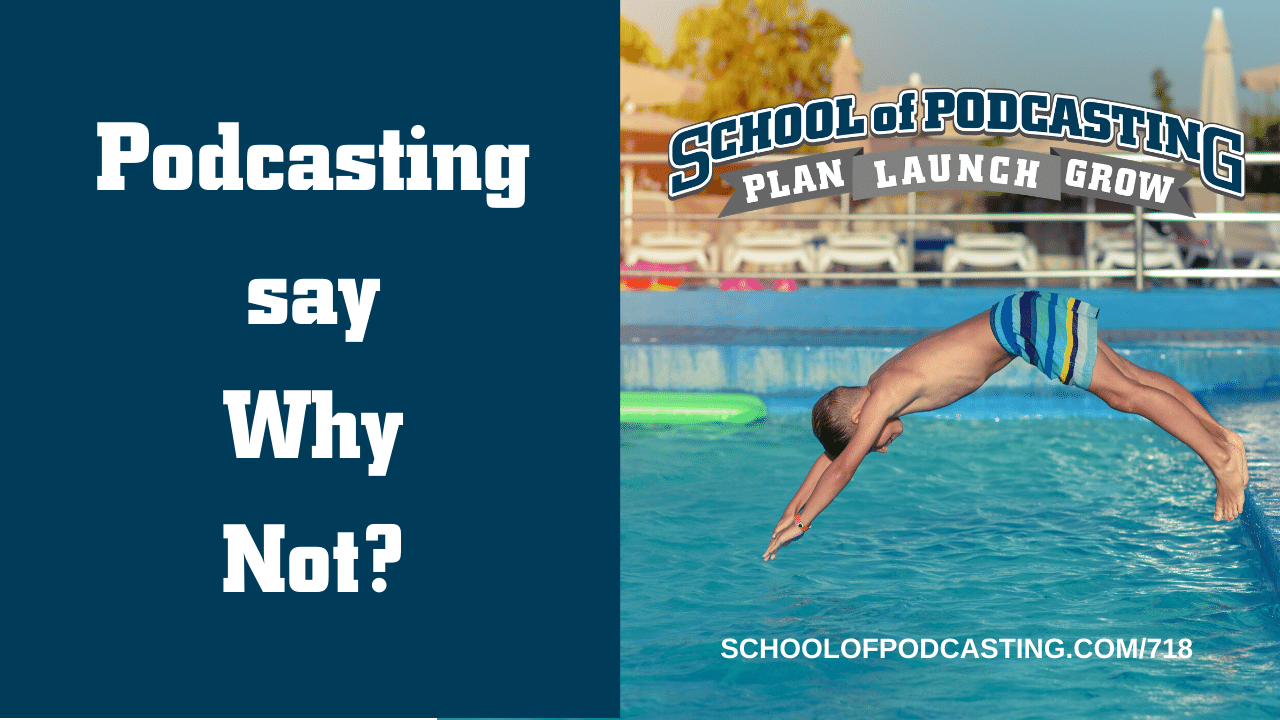 As a podcast consultant and coach, my biggest struggle is not getting people to pick a name, or artwork, or finding the right gear. Those are all a walk in the park. My hardest part is getting people to start. First I need them to press record, and then I need them (after a few practice runs) to press publish. Then once I get them to publish, you have to be ready to pivot and tweak your podcast unless you think you got it 100% perfect on the very first try.
Lessons From Danny Elman
I first saw Danny Elfman as the singer for a new wave band called Oingo Boingo. When I saw the video "I love little girls" on MTV I didn't think, "I bet this guy gets nominated four times for writing film scores to some of the most popular movies. You may have heard of Batman, Spiderman, Beetlejuice, Good Will Hunting, Chicago, Edward Scissorhands, Charlie and the Chocolate Factory, Men in black.
The interesting thing about Danny is he has no formal musical training and is a self-taught.
What an amazing resume in an industry that is cut-throat. In the preview of his new Masterclass course, he says, "After 100 and something films, I'm constantly insecure, but here's the hitch, it's okay to fail to feel insecure, doubting yourself finding confidence and moving forward, and then doubting what you've just done. I think this is the life of a composer and I think it's the life of an artist. If you're really gonna succeed, there's no other way but by doing making mistakes, and then learning from those mistakes and moving on. If you take the time and you learn it, I promise you, it'll serve you well.
He also mentions originality
"When somebody starts talking about this should be in such and such a key because such key feels that way. That's bullsh*t. You can turn any key into anything you want. I use a device called x effects, changing the size of the AMP changing size of the speaker distortion, overdrive all night long, tweaking, tweaking, tweaking, tweaking knobs. If you're able to find something that stands out as an original thing, you are going to find a fast ticket to getting yourself more work."
That Darned Imposter Syndrome
Danny Elfman had been contacted to score the music for the movie Pee Wee's Big Adventure. Danny says, "I get a call from my manager saying, You got the job. And like,
I can't take the job. And I thought about I said, I can't take that job, tell him I can't take the job. And he goes, f*ck off. You tell him, you can't take the job. I've been working on this for two weeks. You want to call him and tell him you don't want to do the job? Go for it.
And I spent an evening looking at the phone. Like, I can't do this. I'll really screw up their movie. You know, it's like, I don't know anything about this. And I I liked Tim (Burton – the director) I didn't want to. I didn't want to screw his movie up.
And and then I started
Matthew Dicks The Storytelling Wizard Buried Under Self-Doubt.
In his book Storyworthy, Matthew Dicks talks about the first time he told a story in front of people. He says, "I'm praying that my name doesn't get picked. After months of imagining this moment, the last thing I want to do now is perform for this audience. I'm only here because I stupidly promised my friends that I would someday tell a story at the Moth." (a storytelling competition).
Matthew is a 42-time Moth StorySLAM champion and 6-time GrandSLAM champion whose stories have been featured on their nationally syndicated Moth Radio Hour and their weekly podcast. One of his stories has also appeared on PBS's Stories From the Stage.
Lessons From Kevin Smith
Kevin Smith made it halfway through film school. I found an interview where he talks about how had a passion. He was all of 21 and saw an independent movie that touched him. He noticed nobody was talking about his environment. The kids in movies did look or sound like him. He wanted to make a movie where the people in the movie were talking about the things he wanted to talk about. However, when you state you want to try something new you are hit in the face with a big floppy why do you think you could do that?
He said,  "You're thinking, I want to try to do this thing I've never done it before and I probably don't have an aptitude for it seems fun, and why them and why not? So you want to make a movie with me? The answer is you get a bunch of people who say why not That sounds fun. Why not? That could be cool.
Kevin has gone on to make more movies, asked to help re-write movies, act, and executive produce movies. He is also an avid podcaster.
McFailures
Here are some legitimate items that McDonald's has tried over the years.
Pizza – In the 1990'2 they tried pizza. They learned they are a fast food restaurant, and pizza isn't fast.
Hula Buger – 1962 a meatless burger consisting of a pineapple slice with two pieces of cheese on a bun (for Catholics to eat during lent)
Hot Dogs – 1990s. They've tried a few time. Hot dogs can be made out of anything.
McCrab – 2003 – Crab meat on a bun…
McSPaghetti – 1970 Because when you think Italian, you think McDonald's
Onion Nuggets 1970 – Think of the center of an onion ring, firy it and you have an onion nugget.
Angus Burger – 2003 The first chain to sell this, but the higher price made it a bust.
McDLT – 1984 the hot stays hot and the cool stays cool and wasted tons of styrofoam.
McLobster – 1992 – Lobster isn't cheap. in 2015 they tried in markets where lobster is popular (like they could compete)
Salad Shakers – 2000 Who doesn' want a salad served in what appears to be a giant slurpee cup?
Start Your Podcast Today Join the School of Podcasting
Step by step tutorials
Live group coaching (get your questions asked)
Private Facebook filled with other brilliant podcasting minds
Priority email support with private instructional videos (ask a question expect a video answer)
30-day money-back Guarantee
Start your podcast today. Click Here
Mentioned in this Episode
What was that like podcast with William Hung?
Speak Up Story Telling Podcast
The Podcaster Attitude – Your Biggest Tool For Success
Juggling the Podcaster Attitude